You're viewing: Home >>Tungsten wires



Tungsten wire is essential for the production of lighting products and other goods where its high temperature properties are of use. Among its properties are a melting point of 3410° C, a low coefficient of thermal expansion and low vapor pressure at elevated temperatures along with good electrical and thermal conductivity.

At Chinatungsten Online, we try our best to explore new products with high quality and has formed the capacity to manufacture series tungsten products, including all kinds of black tungsten wires and cleaned tungsten wires, tungsten filament, tungsten twisting wires, conductor wire, tungsten heater, doped tungsten wire, non-sag tungsten wire, tungsten rhenium wires etc.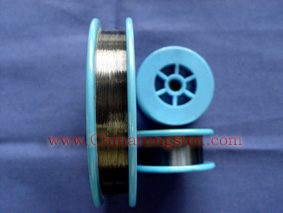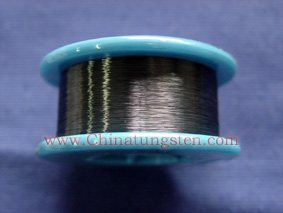 The important applications of tungsten wires are for the production of coiled incandescent lamp filaments, cathode and support structures for power tubes, heating elements for high temperature furnaces and evaporation sources in metallizing processes. Thicker wire sizes, straightened, finish-ground and cut into rod pieces are widely used for glass-to-metal seal lead parts in the lighting and electronic industries.
We hope in our website you may find the right type(s), drawing(s) which may meet your requirement. But if you cannot find what you need, you can turn to contact us directly for your requirements and/or questions.
If you have any questions, you can reach us by the following methods:
Tel: +86 592 5129696
Email:sales@chinatungsten.com,sales@xiamentungsten.com
More about tungsten products,  pleas visit our general site http://www.chinatungsten.com/,you may find the information center for more about tungsten.